Lime Crime is an online makeup company by founder and CEO Doe Deere. They specialize in bold and daring colors for the girl, or boy, that wants to express themselves out loud and in color. They have a variety of eye shadows and lip colors, that have all been made in an environmentally responsible way, by being vegan and cruelty free. The top of the line product that separates Lime Crime from other products on the market is their Velvetines lipstick, popularized on the Lime Crime Facebook.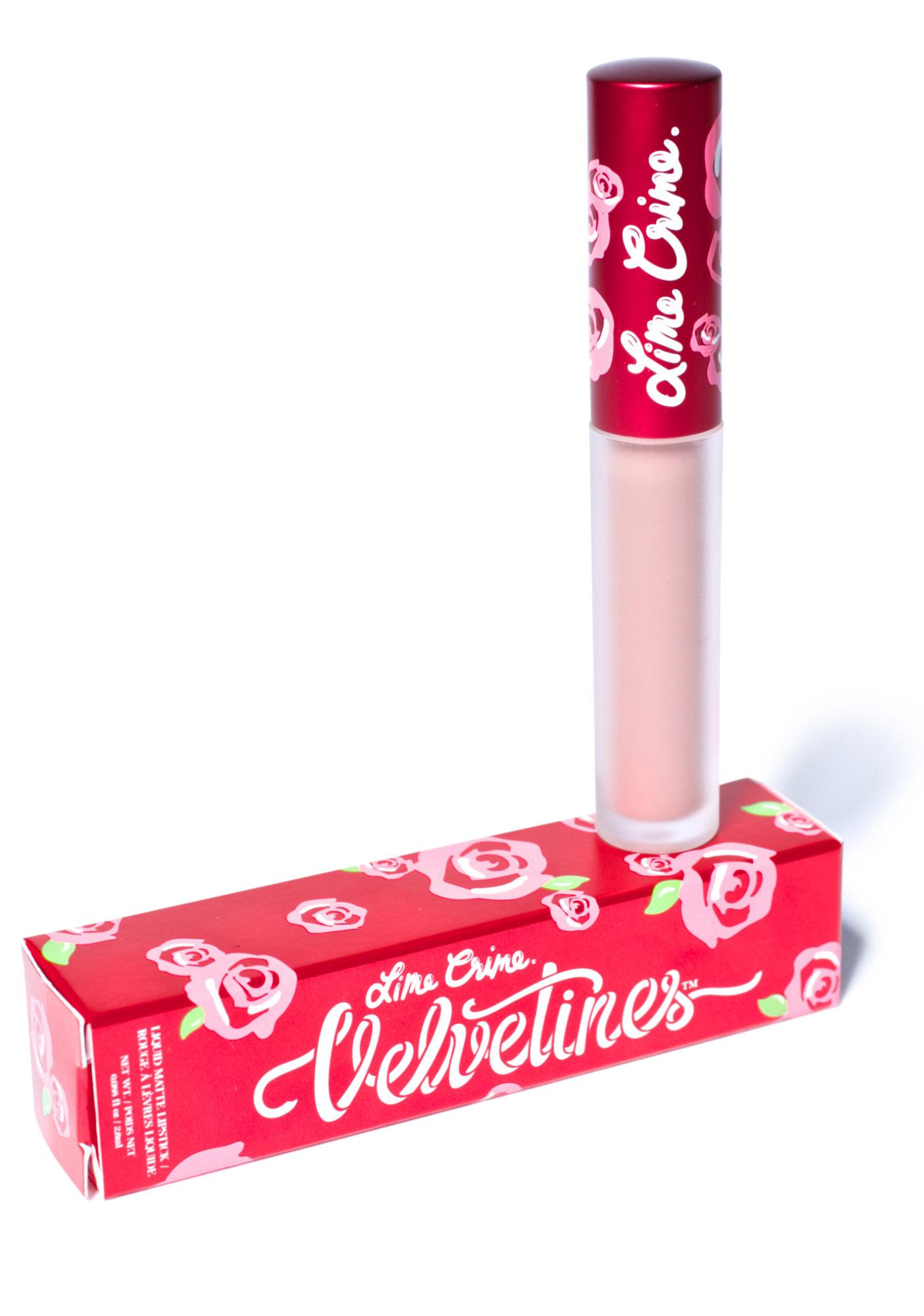 The velvetines line of lipsticks is a unique product for the fashion forward consumer. It's a waterproof liquid matte lipstick. This revolutionary product allows the user to apply the color with the ease of a lip gloss, but then dries as a smudge proof matte on the skin. It's transfer proof to stay where its applied, but can be swiped off easily with a waterproof makeup remover or cleansing oil. The Velvetines lipstick from Love-Makeup.co.uk are great for those people who want the bold statement but don't want to spend the whole day touching up their makeup.
Lime Crime wanted to make sure that their lipstick was designed for the progressive makeup enthusiasts, so they carry velvetine lipsticks in more than the basic colors.  There are tons of different colors available online from the major stores like Amazon.com, and DollsKill.  Both of which have the full palette of the Lime Crime rainbow.
Consumers can choose from a rainbow of hues, everything from orange to blue, in their liquid matte line or take it a step further with their gorgeous metallic shades. With this much diversity, there's a color that will appeal to everyone, and the rose petal finish makes this product positively irresistible. Lime Crime is providing innovative shades for an ever expanding market of dynamic consumers who crave a colorful alternative to traditional makeup.