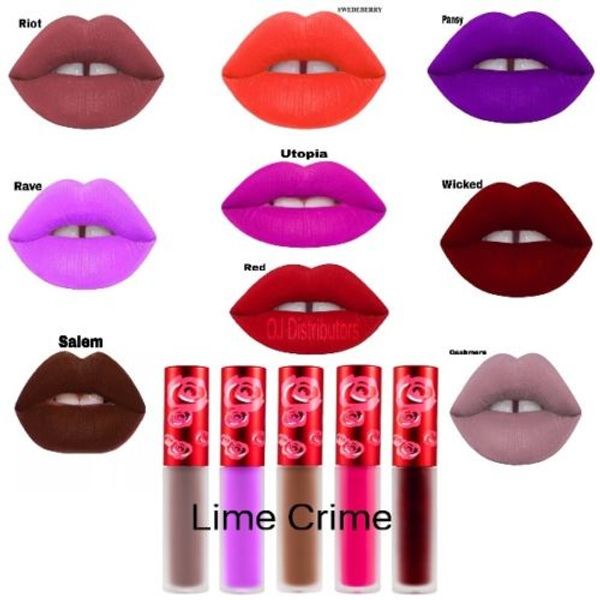 Doe Deere is not a shy violet. She's all about being herself and bringing fashion to life. This is why she has opened up her own business. Lime Crime, her own personal business venture, is also all about being out there and being who she is at all times. As head of the company, she knows that she's a brand as well as person. Her aim, as she tells Galore Magazine, is about being an artist and a business person at the same time. She sell makeup that is based on her own full filled and innovative view of the world. She isn't any ordinary makeup seller. She's also someone who wants to be out there for her customers to demonstrate how to use makeup in their daily lives as effectively as possible.
Growing Up With Color
Even as a child, Deere was all about being colorful. She loves color. As an adult, she has returned to her world of color and used it in her daily life. She loves the very idea that she can turn to her childhood passion to help bring the world to life and use it as an adult. She knows that her customers look to her to help them see the world in a whole new light as well. As part of her worldview, she wants to bring color of all kinds back to makeup. She wants her customers to feel free to use the electric blues and the lime greens that she loves so much in her own life.
A Modern Company
Her own favorite color is lime green, as she has told on her blog. Lime green makes her feel happy. So when she was thinking about a name for her company, Lime Crime popped into her head. A quick internet search reveled that no one was using this name. She knew then that this name was perfect for her. She wanted to stand out in the crowd and have a name that would stick on her mind and reveal who she was to her followers and her customers. The name has proven perfect for her modern, unique company.